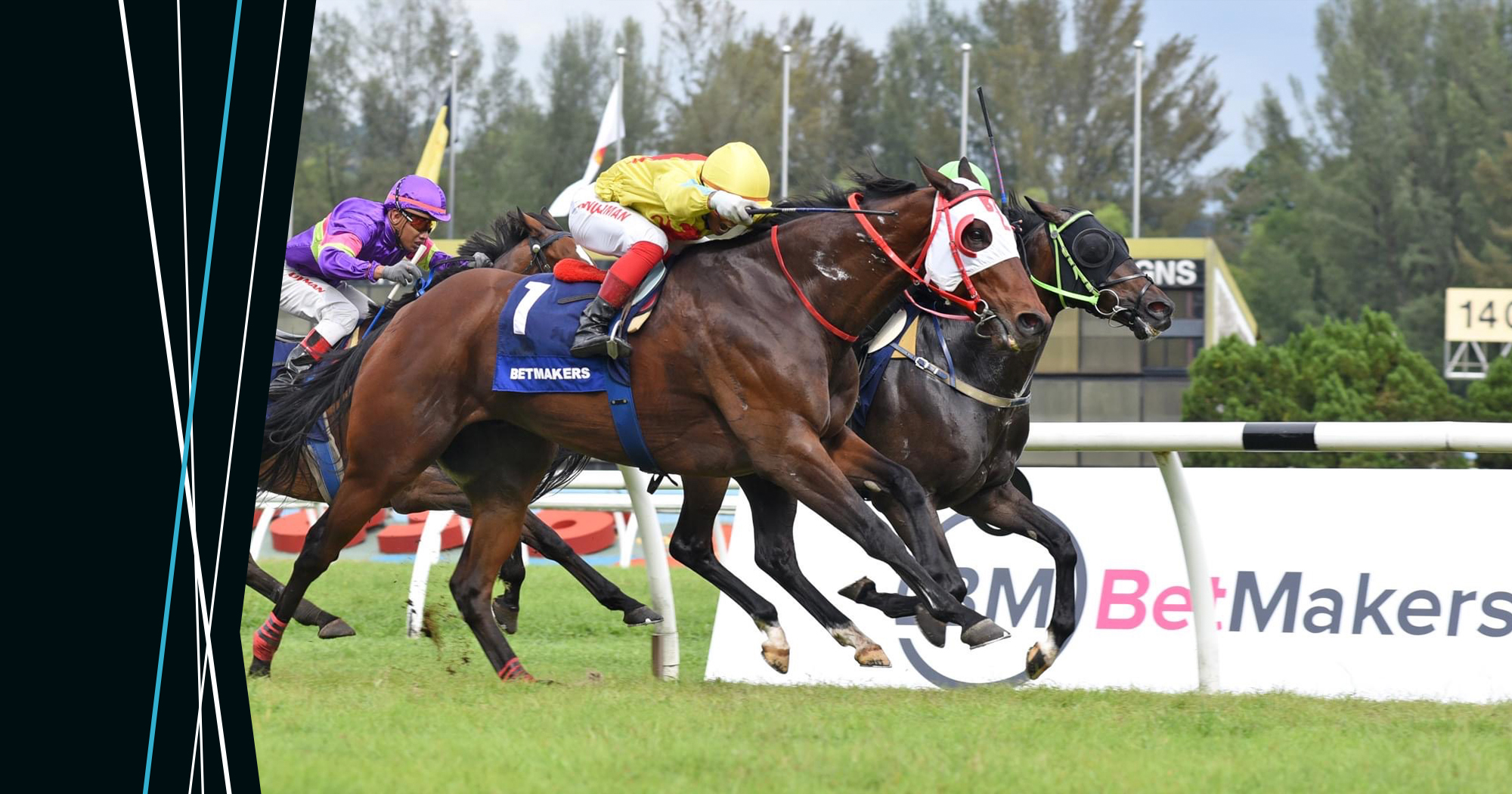 Selangor Turf Club to receive Global Tote's latest-generation pari-mutuel wagering solution and BetLine wagering terminals under new 10-year agreement.
BetMakers Technology Group ("BetMakers") is pleased to announce that its Global Tote division has been selected by Selangor Turf Club ("the Club") to be the exclusive provider of a new pari-mutuel wagering solution under a 10-year agreement signed between the companies.
Selangor Turf Club, located in Kuala Lumpur, is the premier racing club on the Peninsula of Malaysia. The new Global Tote agreement expands upon the 2022 content and sponsorship arrangement between Selangor Turf Club and BetMakers.
Global Tote will replace Selangor Turf Club's current pari-mutuel wagering system with its Quantum™ tote engine as part of a comprehensive tote technology and service solution for the Club's racetrack and off-track wagering facilities.
Selangor Turf Club's comprehensive new solution will be delivered as a fully managed SaaS solution by Global Tote's international service delivery network and its global operations and race day control centres, with services including hosting, enhanced tote operations, and international pari-mutuel pool commingling.
The adoption of Global Tote's advanced Quantum™ solution will reach more overseas partners and give the Club access to a global marketplace of international pari-mutuel pool commingling.
In addition, Global Tote will install its latest-generation terminals, the BetLine Series, at Selangor Turf Club and its off-track wagering locations, including the BetLine Compact Teller terminal and BetLine SST self-service terminal. The BetLine Series terminals were created to enhance the user experience for both customers and tellers through advances in terminal hardware and software. First introduced in the United States in 2022, BetLine Series terminals have been shown to be high-performing, simple to use, and easy to maintain, and have garnered positive customer feedback. Selangor Turf Club will be the first customer in Asia to take delivery of Global Tote's BetLine terminals.
Lance Ku, International Operations Manager and Director of Sales and Business Development, Asia for BetMakers' Global Tote commented, "BetMakers and Global Tote are thrilled to expand our working relationship with Selangor Turf Club to include tote services. The team at Selangor delivers a world-class racing product for their patrons and racing fans. We are very proud to have been selected by Selangor Turf Club for this important investment in their technology and are excited to unleash the power of the Quantum™ tote solution and BetLine terminals to help drive growth for their operation.
Dato' Michael Fong, Chief Executive Officer of Selangor Turf Club, stated, "Selangor Turf Club is pleased to expand our partnership with BetMakers' Global Tote to upgrade our pari-mutuel wagering technologies. We are very proud of the thoroughbred racing experience that we offer at Selangor Turf Club and we look forward to extending new technologies for customers' experience on par with the quality of our racing. We are positive that our investment in Global Tote's new wagering system and terminals will significantly enhance our increasingly competitive racing product on the international platform, which is critical to sustain racing in Malaysia."