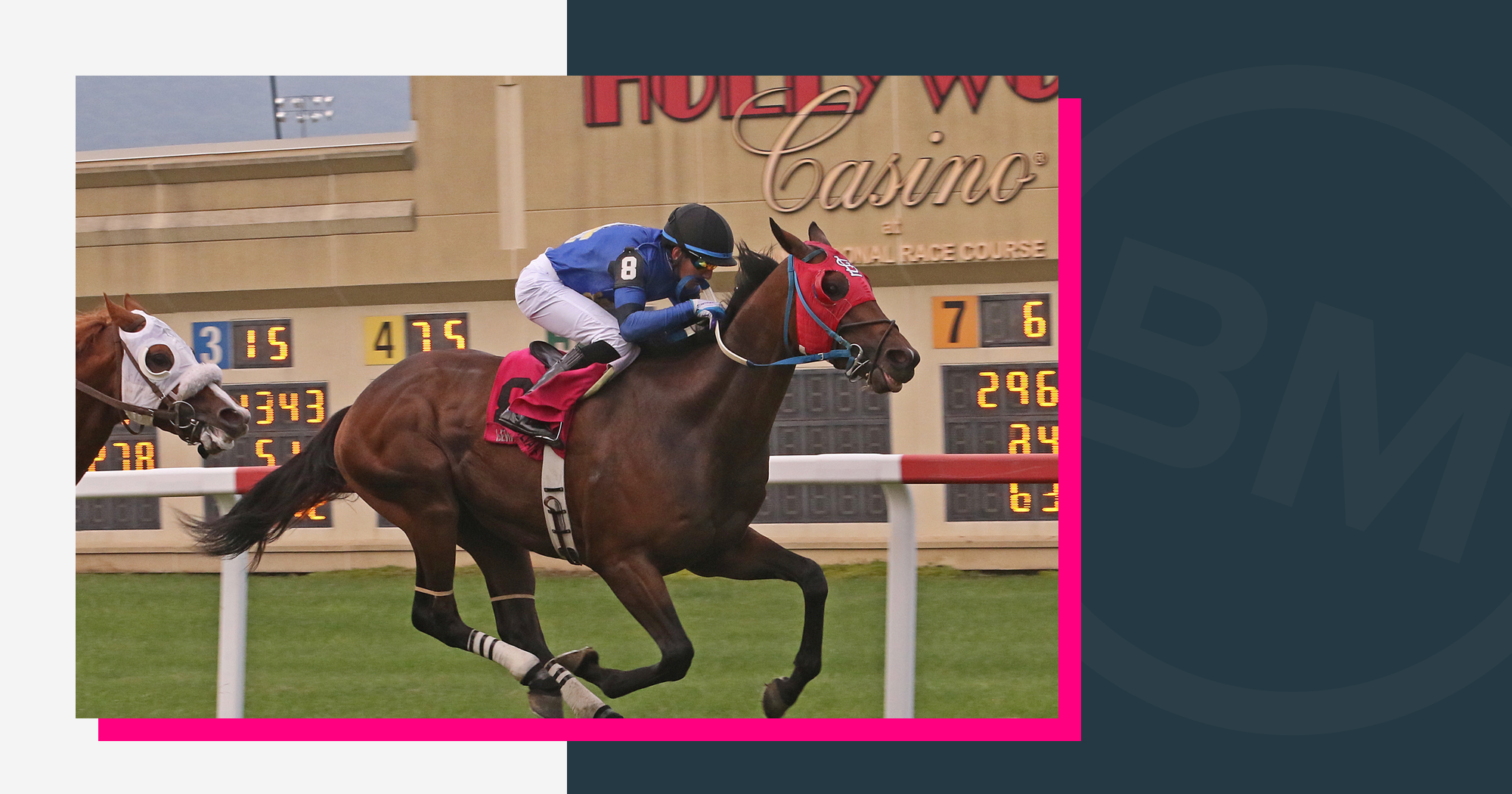 Adds new fixed odds racing content to New Jersey's MonmouthBets wagering platform with racing from PENN Entertainment's flagship thoroughbred race course
BetMakers Technology Group ("BetMakers"), a global leader in wagering technology, today announced the addition of racing content from Hollywood Casino at Penn National Race Course ("Penn National") to the growing slate of races available for fixed odds betting on MonmouthBets, the only legal, regulated fixed odds horse racing platform in the United States. Through an exclusive license, BetMakers facilitates the supply of fixed odds wagering services in New Jersey, including data, digital platforms, and retail terminals.
The agreement between Penn National's parent company PENN Entertainment and BetMakers' Global Racing Network facilitates the delivery of content for fixed odds betting from Hollywood Casino at Penn National Race Course in Pennsylvania and anticipates the addition of other PENN Entertainment racetracks in the coming months pending required horsemen and racing commission approvals. Penn National Race Course offers some of the nation's best night-time thoroughbred racing on a year-round basis.
"We are very happy to work with BetMakers to offer New Jersey's racing fans an opportunity to bet fixed odds on Hollywood Casino at Penn National Race Course," said Chris McErlean, Vice President – Racing for PENN Entertainment. "We are interested in the reaction to our product in the New Jersey fixed odds wagering marketplace and hope that it will provide positive returns for not only Penn National but the wider racing industry."
With the addition of the Penn National content, New Jersey bettors now have the opportunity to place fixed odds wagers on racing from 16 racetracks across the USA, Canada, the Caribbean, and South America.
"We are delighted to make Penn National's excellent racing available to fixed odds bettors in New Jersey," said Jake Henson, CEO of BetMakers Technology Group. "In addition to conducting some of the highest quality racing in the United States, Penn National's availability for fixed odds betting helps further expand New Jersey's fixed odds betting content schedule. PENN Entertainment is a valued partner to BetMakers and we are excited to demonstrate the opportunities that the combination of fixed odds and tote betting – when offered on a robust racing menu – can offer North American racing's stakeholders. We look forward to adding more PENN Entertainment content in the future."