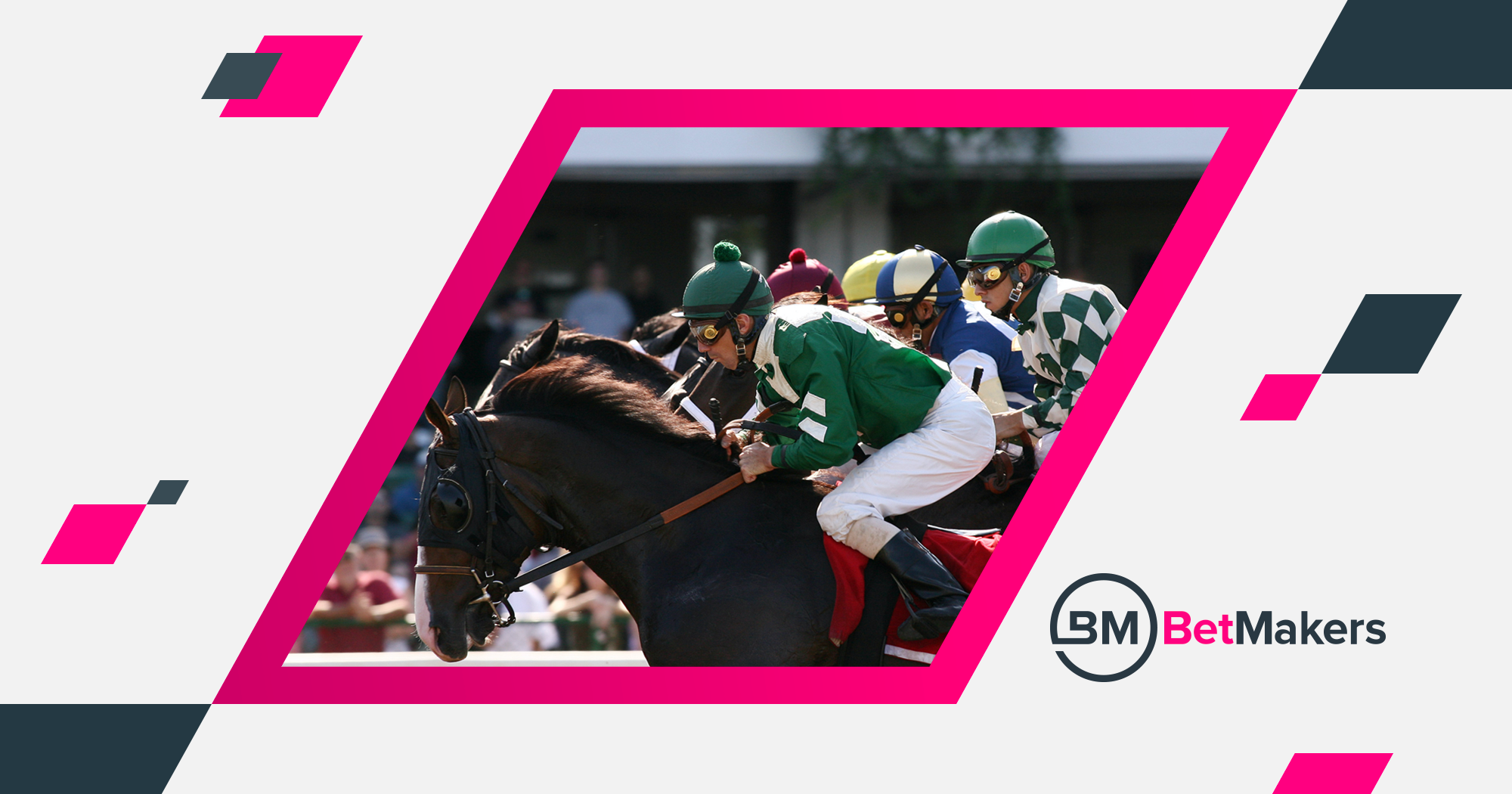 Survey commissioned by BetMakers found that 83% of those who bet on horse racing would like fixed odds to accompany the traditional pari-mutuel wagering system, validating the push for innovation, expansion and growth in the industry
OCEANPORT, NEW JERSEY (June 14, 2023) — More than four out of five horseplayers in the United States want access to fixed odds betting options, according to a survey commissioned by BetMakers Technology Group, a global leader in wagering technology and provider of the only legal, regulated fixed odds horse racing solution in the U.S.
The findings illustrate a clear desire from consumers for innovation in horse race wagering, where traditional pari-mutuel betting pools dominate the landscape. Fixed odds wagering — which locks in a price at the time of the wager, like sports betting — is only available currently in the state of New Jersey, where BetMakers' technology powers MonmouthBets, the first and only legal fixed odds wagering platform in the country. Fixed odds also has been legalized but is not live yet in Colorado, while several other states are working on legislation to do the same.
"BetMakers understands the drivers of a thriving horse wagering ecosystem, including giving horseplayers more options for betting," said Jake Henson, CEO of BetMakers Technology Group. "That 83% of surveyed horseplayers would like fixed odds to be added to pari-mutuel betting on racing is a resounding figure that speaks to the opportunity racing has in the United States to tailor a product that speaks to a new generation of horse player." 
"These survey results, along with the successful launch of fixed odds betting at Monmouth Park and via their MonmouthBets' digital offering, should serve as motivation for other states to make changes that will deliver returns to the regulated wagering industry and, more broadly, the entire racing ecosystem, including the owner and trainer groups and horseplayers across the country."
Other notable findings from the survey include insights into the potential crossover effect of fixed odds in American sportsbooks. More than two-thirds (67%) of sports bettors surveyed said they would be more likely to wager on horse racing if it was available in their sportsbook app. A similar number (66%) confirmed they would be more likely to wager on horse racing if they had access to fixed odds pricing.
"This speaks to the opportunity in front of the industry. We firmly believe that fixed odds can be a stimulus for growth in the U.S. racing industry. We've already seen that in New Jersey the product has opened horseplayers' eyes to new possibilities, and the rise in sports betting has created an opportunity for the racing industry to reach new players through American sportsbooks," Henson added.
Related to the challenges associated with betting on horse racing for newer fans and other interested parties, 20% of U.S. sports bettors surveyed listed horse racing as being 'too complicated' as a barrier to betting on it. 
Other key findings from the survey include:
64% of U.S. horseplayers surveyed have wagered on horse racing through a method outside of the pari-mutuel system, including offshore sportsbooks or racebooks.

The top wager type for U.S. horseplayers is Win, Place, Show (WPS) (32%).

More than half of U.S. horseplayers surveyed bet more than $200 on a typical racing day, with 32% betting between $200-$499 on a typical racing day and 20% betting between $500-$999.
The survey drew responses from 1,500 participants, half of whom were self-described sports bettors and the other half self-described horseplayers.
About BetMakers 
BetMakers Technology Group Ltd is a leading provider of racing and betting solutions that monetize horse racing for stakeholders. BetMakers provides licensed betting operators, rights holders, racing authorities and bookmakers with solutions for every stage of the racing and betting life cycle across both fixed odds and tote betting markets. For more about BetMakers' advanced solutions for racing and betting, visit www.betmakers.com.
Media Contacts
Jeremy Balan
Chalk + Dog Communications for BetMakers
818-497-3159
Lexi Panepinto
Chalk + Dog Communications for BetMakers
716-445-1018